What we do share, is our approach to taking on tough business challenges and our commitment to delivering extraordinary results.
01. Overview
02. Wood Plc.
03. Doosan Babcock
04. OSEI Corp.
Black Cat recognizes that when we collaborate with some of the world's most ambitious organizations, we can multiply our impact in areas we operate. 
We have enduring partnerships and affiliations with a select number of like-minded organizations and leaders who are eager to help drive global change and deliver true results.
Wood is a global leader in the delivery of project management, engineering, consulting and technical services to energy and built environment customers.
Wood operates in more than 60 countries, employing around 55,000 people, with revenues of around $10 billion.

Wood Plc. provides performance-driven solutions throughout the asset life cycle, from concept to decommissioning across a broad range of industrial markets, including the upstream, midstream and downstream oil & gas, power & process, environment and infrastructure, clean energy, mining, nuclear, and general industrial sectors.
The rich heritage of Wood's founding organizations makes Wood a respected presence in global industrial markets, combining unrivalled technical knowledge and a drive for outstanding delivery.
In Numbers
Wood Plc. has achieved a lot since the start. Here are some numbers.
Firm Established
160+ year History
Countries 
In operation since established
Employees 
Around the world
Revenue 
Across all offices globally in USD
Doosan Babcock's birth as a boiler system pioneered in 1881 providing technologies for the world's first commercial nuclear power plant in the 1950s, and have grown to become a trusted global partner in power industry and more.

Doosan Babcock is a specialist in; the delivery of engineering, aftermarket and upgrade services to the thermal power, nuclear, Oil and gas, petrochemical and process industries.
Customers are at the heart of everything Doosan Babcock do and always aim to deliver superior value than competitors. This is achieved by understanding customers' needs and exceeding their expectations
In Numbers
Doosan Babcock has achieved a lot since the start. Here are some numbers.
Firm Established
Since 19th century
Countries 
Includes all subsadaries
Employees 
Around the world
Since 1989, OSEI Corp. is responsible for the clean-up of over 36,000 spills.
Oil Spill Eater II (OSE II) is the world's most environmentally safe and cost-effective bioremediation process for the mitigation of hazardous waste, spills and contamination virtually anywhere of any size, large or small.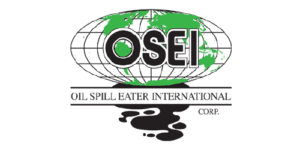 OSE II is an environmentally safe cleanup method because it uses nature's own bioremediation processes to effectively eliminate hazardous materials.
In Numbers
OSEI Corp. has achieved a lot since the start. Here are some numbers.
Firm Established
30+ year history
Countries 
Clean ups over 36,000 spills
Environment Friendly 
Speeding up mother nature